Episodes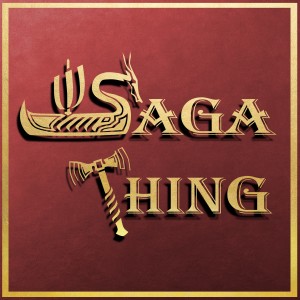 Sunday Sep 29, 2019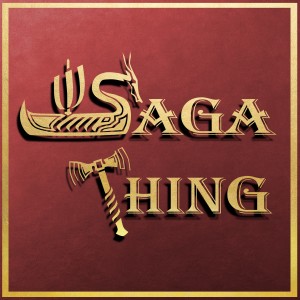 Sunday Sep 01, 2019
Sunday Sep 01, 2019
 In this episode, we welcome Hákon Aðalsteinsfóstri Haraldsson (aka King Haakon the Good) to the throne of Norway. And with the deposed Eirik trying to find a new life for himself in Northumbria, you'd think there wouldn't be time to mess around with ol' Egil Skallagrimsson anymore. But Gunnhild holds a grudge. Cursing Egil to a restless life until he crosses paths with her once more, Gunnhild makes sure that she'll get the chance to avenge her son's death. Of course, she'll have to accomplish this vengeance through her husband, Eirik, and things don't always go as planned when Gunnhild puts Egil's head in Eirik's hands. Find out what happens when Egil meets Eirik and Gunnhild in York.
You can read Egil's "head ransom" poem here in the original. Pick up a copy of Egil's Saga in translation here and read along with us.
You've probably noticed that our latest episodes have been lacking the brilliant illustrations of our pal Matt Smith. That's because Matt's a success. He's got plenty of paid work to do with real deadlines. We're excited to see all the stuff he's been working on and look forward to his eventual return to Saga Thing illustration. In the meantime, we'd love to see more illustrations of the saga scenes and characters we encounter here at Saga Thing. If you feel inspired to illustrate something you've heard on the podcast, please send it to us through social media or our email address. Use the hashtag #SagaThingArt when posting on social media. If we get enough, I'll put together a special gallery on our website organized by saga. Any scene or character from any saga we've covered is fair game.
Finally, for those of you looking for a deeper dive into what we're talking about, check out our updated bibliography page here.
Music Credits:
Intro Music - "Prelude and Action" by Kevin MacLeod (incompetech.com)
Summary Music – "Rainy Day Blues" by Joseph C. Smith Orchestra
Preview Music - "Floki's Last Journey" by Danheim
Poetry Music - "Fornheim" by Danheim
Outro Music - "Stormfront" by Kevin MacLeod (incompetech.com)
Selections from music by Kevin MacLeod licensed under Creative Commons: By Attribution 3.0 License http://creativecommons.org/licenses/by/3.0/