Episodes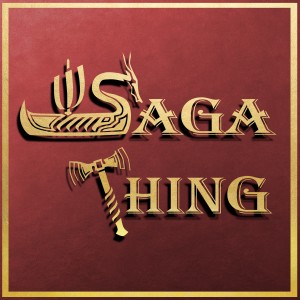 Sunday Apr 18, 2021
Sunday Apr 18, 2021
Welcome to the first in a series of special Saga Briefs on Interpreting the Past, a series that looks at modern interpretations and perceptions of the medieval. In this episode, John and Andy welcome two scholars, Dr. Verena Höfig (Assistant Professor in the Department of Germanic Languages and Literatures at the University of Illinois Urbana-Champaign) and Zachary Melton (Ph.D. student at the University of Iceland).
We cover a range of topics, including the appeal of Viking Age culture and mythology to modern religious and political movements; the role of literature, history, and social media in the construction of individual and group identities; and the challenges that we face, both as scholars and as citizens of this world, coming to terms with the many differences of interpretation that divide us. 
As that list suggests, this isn't the usual light stroll through the sagas. This episode is short on jokes and heavy on substantive discussion of important issues. Whether you're an expert or an enthusiast, this one's worth your time. We hope you enjoy and we look forward to hearing your thoughts.
Here is a bibliography of the texts and studies referred to, either directly or indirectly, in this episode:
American Heathens: The Politics of Identity in a Pagan Religious Movement by Jennifer Snook
"Ethnicity as Cognition" by Rogers Brubaker, Mara Loveman, and Peter Stamatov
Gods of the Blood: The Pagan Revival and White Separatism by Mattias Gardell
Huginn's Heathen Hof and Declaration 127
Karl Seigfried on Ásatrú, Anti-Racism, and Rescuing the Past – quote taken from "What To Do When Racists Try To Hijack Your Religion" in The Atlantic
Strangers in Their Own Land: Anger and Mourning on the American Right by Arlie Russell Hochschild
"William Cullen Bryant's American Antiquities: Medievalism, Miscegenation and Race in The Prairies" by Andrew Galloway
Music Credits
Opening song – Icelandic Folk Music: Tröllaslagur
Outro – Ólafur Liljurós